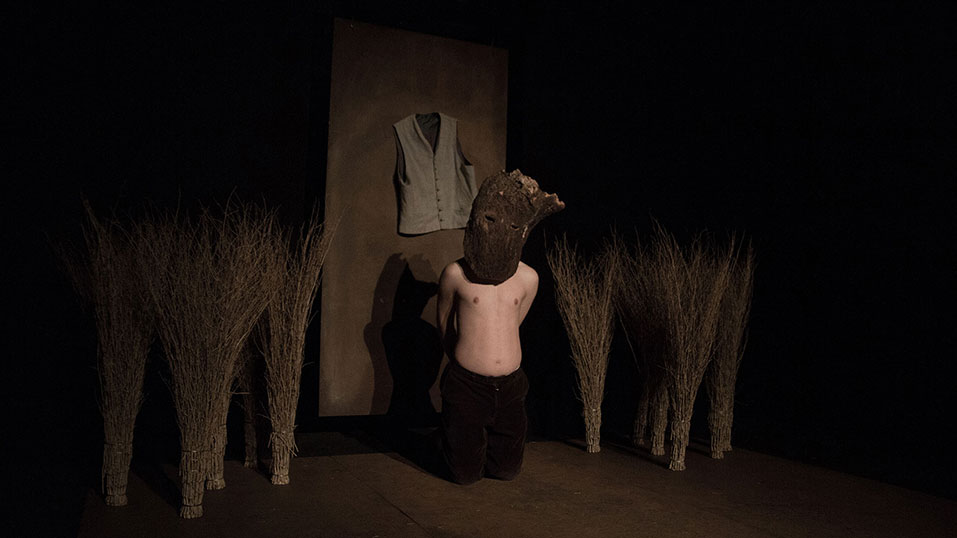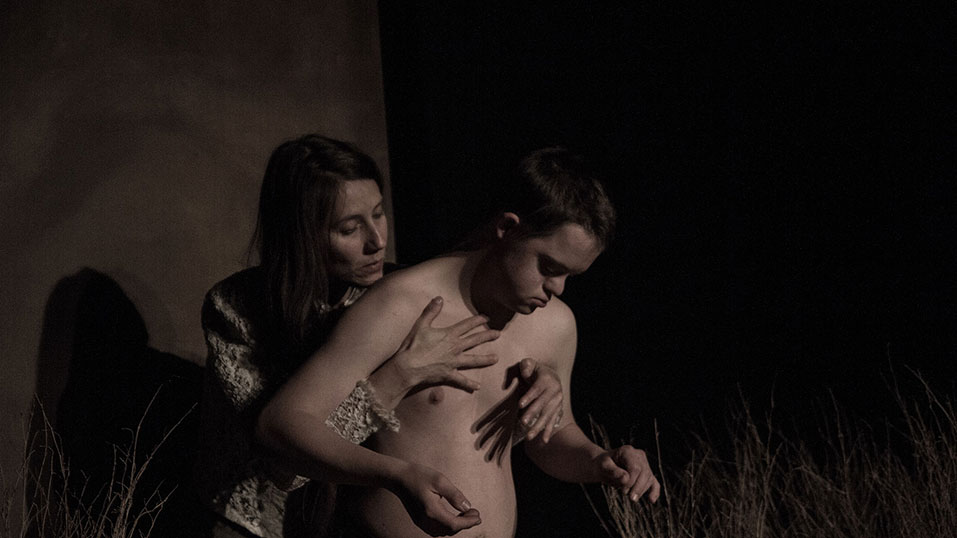 Presentation
Hansel and Gretel is perhaps the purest of initiation fairy tales. Almost unscathed by the Grimm brothers' rewriting. A fairy tale in which destiny hatches, inescapable, a ritual game of passage.
Every gesture is almost an archetype, every sentence a proverb.
The stage space has been devised to physically ease the participation and the bond of the audience which, like witnesses, sits at the sides of the scene.
They are separated by a long path of iron and rust which connects the two tragic poles of the fairy tale: the wooden house and the marzipan house. True hell and false heaven. The two brothers seek out our gaze among the crowd and yet, despite the proximity, it's like they pass through us.
On our end, if we were to reach out to touch them… we'd burn our hand.
Hansel and Gretel is a tale of faith and love. A tale of courage, not of heroics or epic acts, the courage to accept destiny and trying to embody it until the end. Only thus, without any compromise, happens the transformation, that turning inside out we all long for which requires extreme risk: life for life. Only the experience of loss and passing through the fear that it brings leads us to the threshold of salvation which is nothing other than finding one another again.
2016 EOLO AWARD | Best new entry in tout-public theatre
Credits
By | Alessandro Serra
With | Chiara Michelini, Maria Magdolna Johannes, Michael Untertrifaller, Rodrigo Scaggiante, Lorenzo Friso
Direction, scenes, lights, costumes | Alessandro Serra
Production | Accademia Arte della Diversità – Teatro la Ribalta
Co-production | Compagnia Teatropersona, Accademia Perduta Romagna Teatri